Copier Maintenance & Repairs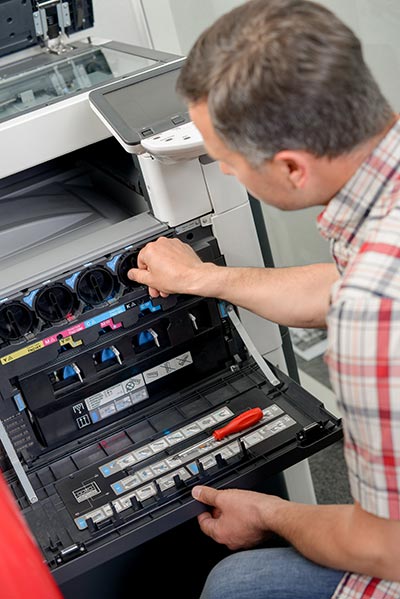 We are able to design an on-site service program specifically for your company.  whether you choose  to have your copiers repaired on an as-needed basis at our normal starting rate of $72.50, or if you prefer an annual service program that includes:
All parts required to keep your equipment in top condition.
All labor required for the entire year.
Unlimited service calls for the entire year.
All supplies included (excludes paper & staples).
Budgeting – Know your exact cost for the entire year.
Convenience – Know who to call before it breaks.
Same Day Service – Technician on-site within 8 working hours (strive for a 4 hour response to all calls).
Can we make it much simpler – of course – you can now calculate your annual service agreement rates right here without going any further.  Simply enter in your annual estimated number of copies for the copier in question and press the calculator button…….This is the estimated annual cost of the service agreement. 
Please Note: 
If you have multiple copiers that you would like to have placed under a service program, please call (800) 870-9049 ext 106 or email service@americanservco.com