Konica-Minolta Copier Repair and Service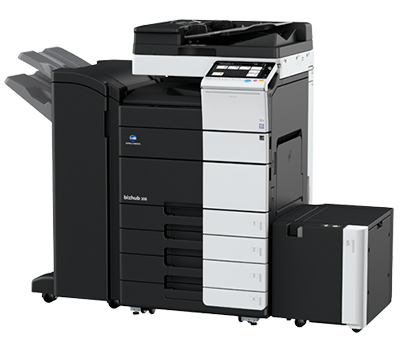 Do you have a Konica-Minolta Copier that needs service or repair. We are your Konica-Minolta Copier Repair experts. We pride ourselves on being your personal Konica-Minolta Copier Repair Gurus! Whether you need just a simple bit of maintenance or a complete copier "once-over". We are your Konica-Minolta Copier Repair masters!
American SERVCO Imaging Systems, Inc. designs copier maintenance and repair programs specifically to meet each of our customers needs. We have programs that cover only the labor required to maintain the copier / copiers throughout the year all the way up to programs that are all inclusive to cover all parts, all labor and all supplies (excludes paper & staples) needed to operate the units for the year
We are able to design an on-site service program specifically tailored for your company. Whether you choose to have your copiers repaired on an as-needed basis at our starting rate of $72.50 plus parts (time starting when the technician arrives) or if you prefer an annual service program, we can assist you and your company with that too.
Just a few of the benefits from an American Servco annual service program are: regularly planned service, any and all repairs needed and any supplies you may need (excluding paper and staples).
And now a brief history of Konica Minolta
Konica Minolta have been in the image processing business for a long time. Starting out in 1873, Rokusaburo Sugiura began selling photographic and lithographic materials at Konishiya Rokubeiten in Kojimachi, Tokyo. They then released some of the first handheld cameras and in 1960 they created they're first copier, the Minolta Copymaster. Since then Konica-Minolta has been right there on the cutting edge of Imaging Systems technology and development.
American Servco is proud to sell, lease and repair Konica-Minolta Printers and Konica Minolta Copiers, we have a lot of experience and know-how with this brand and can provide you with the quality service you require at the price you can definitely afford.
Just like Konica-Minolta, American Servco represents a longstanding tradition of integrity and service. Call us today at 1-800-870-9049.
You can count on us for all of your Konica-Minolta Copier Repair, Fax Machine and Printers machine needs! Call us today at 1-800-870-9049!